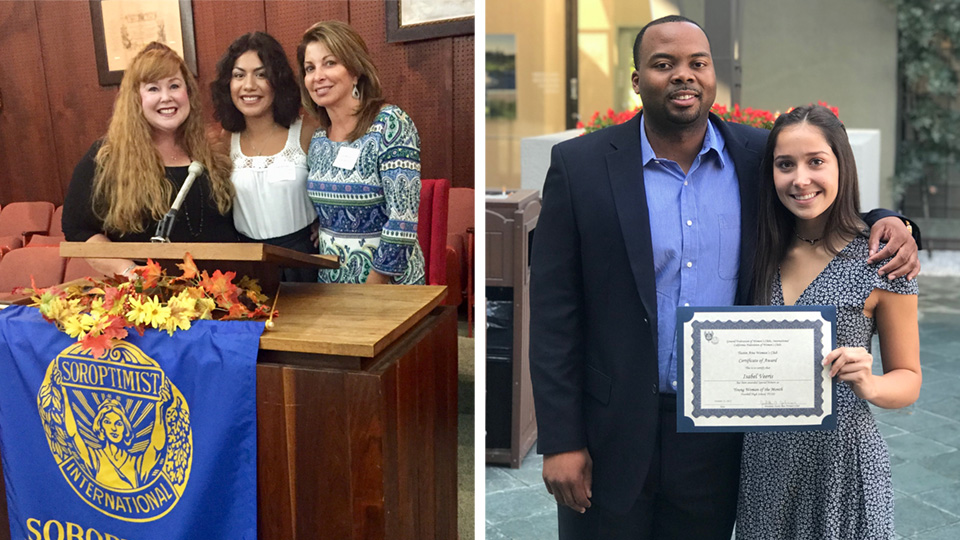 Isabel Veeris (right)was selected as October's Young Woman of the Month and honored at the Woman's Club of Tustin. Her counselor, John Emaguana and Isabel's mother Kim Veeris attended a luncheon in her honor.
Lorena Cruz(left) was selected as Young Woman of Achievement by the Soroptimist Club of Santa Ana. Her guardian Donna Giddings and her counselor Julie McGinis also attended a luncheon in her honor.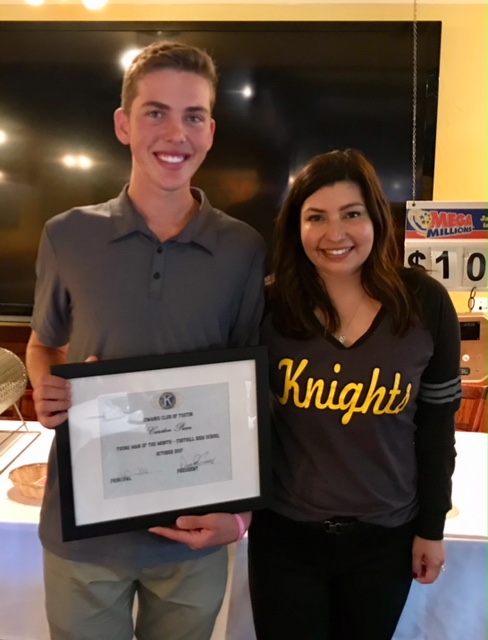 Carsten Pran was named Young Man of the month and he was honored at a breakfast by the Kiwanis Club of Tustin along with his parents, Christian and Linda Pran and his counselor Lisa Hermanson. Congratulations to our three outstanding seniors.